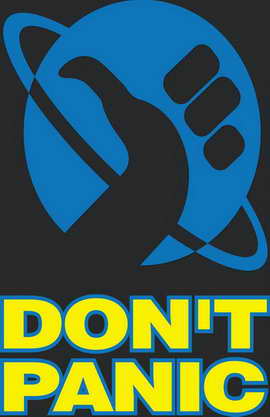 For this week's blog I read the Hitchhikers's Guide to the Galaxy:
I think that Hitchhiker's Guide to the Galaxy is really comedic.
The humor derives from philosophy, and science. Adams uses sarcasm to make some points about life.
I think that the characters are very interesting.
Arthur Dent: Clueless character
Ford PrefectL: Arthur's friend from Betelgeuse
Trillian: She is the charming Earth girl who flies the Heart of Gold
Marvin: the eternally depressed robot.
Zaphod Beeblebrox: he has two heads, three arms, and arrogant attitude
The story explains how things become even trickier for main character when he discovers the great usefulness of sticking a Babel fish into his ear. He meets the President of the Galaxy Zaphod Beeblebrox and Trillian (both of whom Arthur actually met months before at a party.) Impossible coincidences are explained by the fact that Beeblebrox's ship is runs on the new Infinite Improbability Drive. Dent becomes confused during his travels on board the Heart of Gold, and the story eventually ends up where they visit space and other planet.